We care about your safety
Light performs an important safety role for all road users. In the dark, bikes are more difficult to see so cyclists need 100% reliable lighting.
Optical performance is a crucial factor in our lighting design. The ideal solution for anyone wanting exceptional luminous intensity and performance. At Litemove, we have designed and developed front lights with highly efficient optical lenses that are optimally illuminated both at a distance and at close range.
The primary intent of the bicycle rear lighting is one of high visibility without impairing other road users ability to travel safely. We employ the latest technology in the design of our lenticular lens which creates a unique three-dimensional illumination effect, which we firmly believe offers far greater visibility as well as making the bike instantly distinguishable from other vehicles.

The innovative MTi ( multi-beam integration) Technology uses a high efficiency aspheric lens designed to offer a complex distribution of multi-beam patterns, giving the light a wider and greater coverage, providing optimum illumination for maximum safety.
To produce the aspheric lens requires precision glass molding, precision polishing, single point diamond turning, and injection molding. High-precision technology that helps to reduce waste to a minimum, and provide the most efficient lighting result.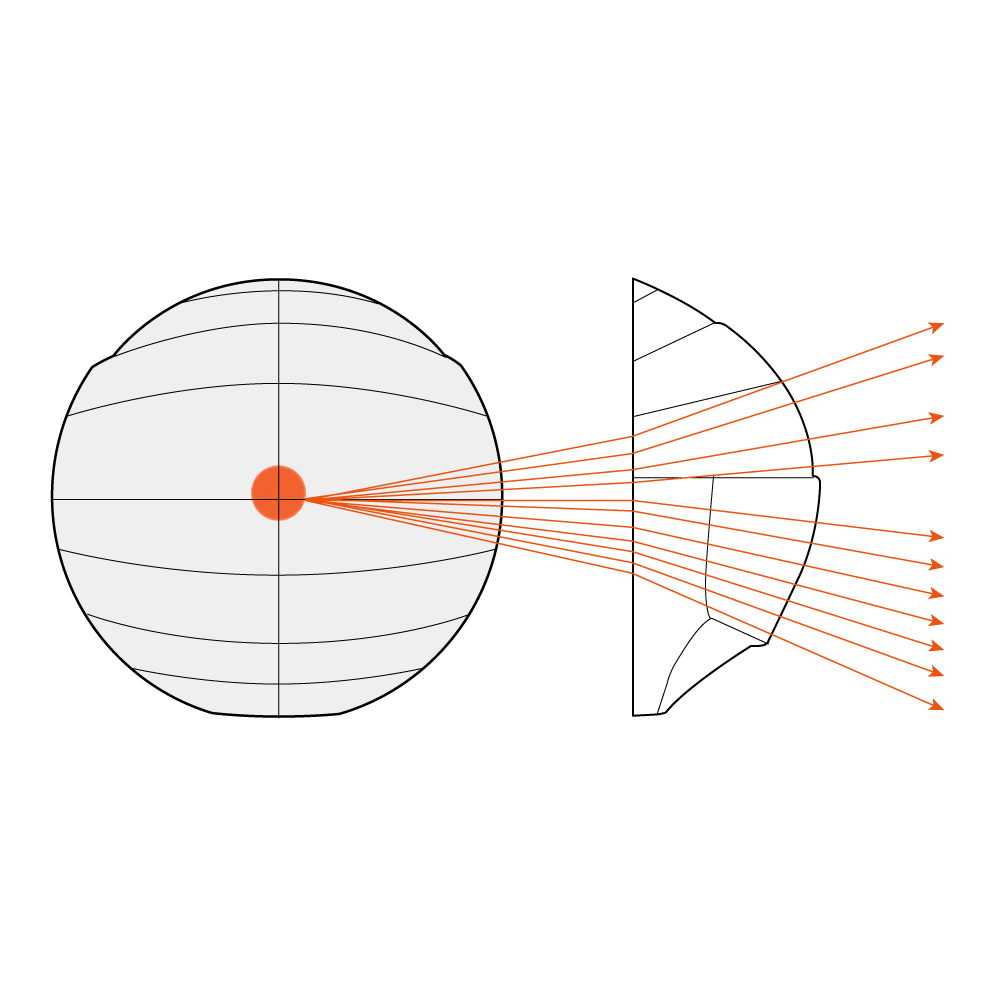 LTi Technology is using lenticular lens design that gives an illusion of depth and movement as they are viewed from varied angles. It is often used in modern auto car lights, giving the the rear lamps a 3-dimensional appearance and a variety of patterns when viewed from different angles. 
This provides a striking new look for bokes, while creating a distinctive light signature, improving the chance to be noticed and seen.